For Doreen and I giving back is a must. We spent this past summer helping at an "Orfanato" orphanage in Ecuador called "Santa Maria De La Esperanza" in a village called Olon. Our lives have changed forever. Yes it is all about the children… but as we volunteered and taught English, played beach soccer, picked up and hugged a child that tripped and fell, took them out for pizza and ice cream and held a baby that was 6 months old that has been at the "Orfanato" from 3 days old, it was our lives that God was changing. So much so that our own children, my son Elisha is 25 years old and my daughter Piper is 18, they were touched as well.
In my wildest dreams, I never thought that we would live abroad for any length of time. You guessed it. We are moving to Olon, Ecuador for two years with our own kids. We downsized and became minimalists. We sold our cars. Gave away stuff and put our house up on VRBO and are choosing to live the "Laptop Lifestyle" to serve God and impact people's lives with the Love of Jesus. We have found the secret to work our businesses from anywhere in the world from our laptops and cell phones to support ourselves financially not only to give back with our time but with our finances as well. We are also starting "Church on The Beach". Barefoot, board shorts and t-shirts all are welcome.
Please pray and consider what the very best you can do for a one-time gift or consider being a monthly partner to support the "Orfanato". HIS Mission Of Love is is a registered 501c3 not-for-profit organization in the United States.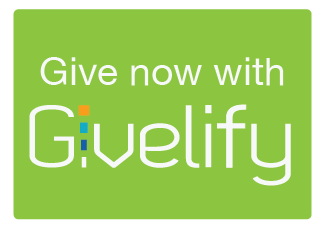 PLEASE MEET SOME OF THE CHILDREN THAT YOUR DONATIONS WILL MAKE AN IMPACT IN THEIR LIVES
Calisto's face getting ice cream.  Priceless!
Jose fell asleep in Doreen's arms.
CP playing beach soccer with the boys from the school, Elian, Josue and Isaiah.
Our boys.
Fatima and Doreen. Fatima is one of the Missionaria's that has been at the Orfanato since the beginning 26 years ago. We just love her. She calls us up on video What's Ap to give us our "fix" to see and speak with our chico and chica kiddos.
David's sisters, Marguerite, Antonia and 3 year old Ani. Doreen and Piper did a girls pizza night out. NO BOY'S allowed. They loved having Doreen and Piper all to themselves.
Little 3 year old Ani. She is one of David's sisters. This little Chica doesn't warm up to anyone… it took me a while to break through that tough little heart of hers. But what a little diva she can be. Her job after school session is over is to sweep the floor. Don't get in her way or try to stop her.
My daughter Piper and her favorite Calisto. His tummy is full and crawled up in Pipers arms and fell asleep. All of them are our favorites. If Piper had her way she would adopt him and take him back with us.
David has a special place in my heart. He just got to the ofanato with his 4 younger brothers and sisters a week before we arrived. David is only 12 here.  He looks out for each of them.
Ice cream at the beach was a big hit. This little chica was so precious you just wanted to pick her up and love on her.
Natalie needed a new back pack… Doreen went shopping.  Natalie got a new back pack.
Calisto ready for school.  Piper's favorite.
This is Marie. She is one of our special needs kids and I hate to say will probably never leave the "Orfanato". But… BUT… we serve a Big God! Marie was terribly neglected and she has never fully learned to talk. She makes noises and squeals of happiness. She pretends to talk but the words are not understandable. You can't help but to show love to her. We are hoping to get a speech therapist to come from the big city Guayaquil three hours away to work with her once per week. The Orfanato is not equipped to have Special Ed teachers. But one thing they do have an abundance of is… the LOVE of Jesus for each one of these children.
My David. Pronounced like… Da,veed. We played a lot of soccer/futbol together. He is the oldest of 5 hermano's and hermana's there at the orfanato.  Very sad story. He grabbed me when I left and begged me to take him and his brothers and sisters home when we left back for the states. He wouldn't let go. They knew we were leaving before we told them. The girls came out of their dorm rooms and took one look at Doreen and before words could be spoken… all the girls teared up. Doreen was a wreck.
This is David's little brother Jose'. Jose' is in pizza heaven giving his thumbs up with his very own pizza to eat all by himself. The real truth is that these kids might be orphans but would share a slice of pizza if they see you don't have one. They didn't like seeing me not eat and each one kept offering me a slice of their own pizza.
The boys at the beach always exploring and having fun.